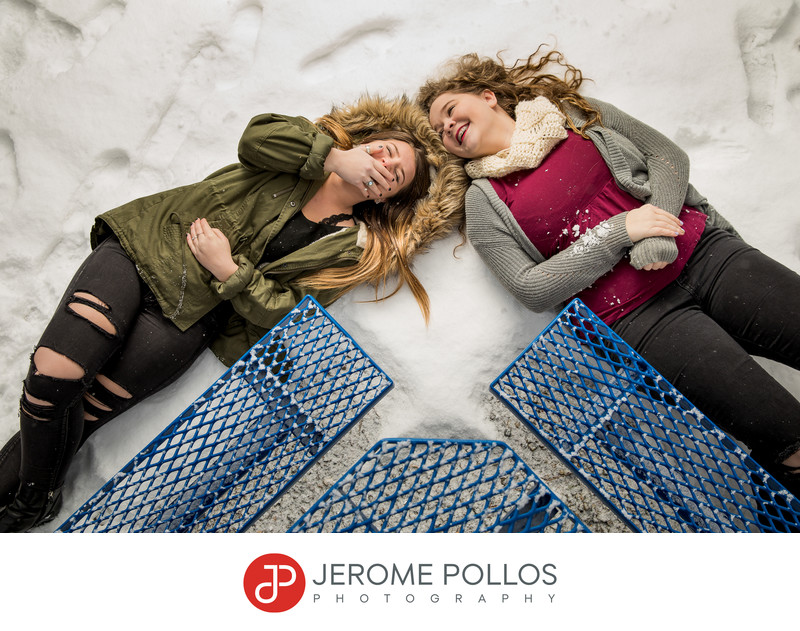 I've created my business on moments. Those fleeting times in our lives that can have monumental effects on how we go about living our lives. Sometimes those moments can slip by us. But more often than not, we take notice and are able to realize how important those people around us, those people who help create those moments, are pivotal in our lives.
For example, the image above is of my daughter and her good friend Kaytlyn. They wanted to go out for a portrait shoot in the snow. I took some time away from my editing work and we ventured out. As they giggled and goofed around, it brought back some memories of these two sharing moments as they grew up together. So many slumber parties, birthday parties, and little trips with them giggling away in the backseat.
Often times I forget about these moments. But seeing these two together, and having this image reminds me of them. And that's what is great about recognizing these moments. It gives a sense of history and perspective of how fast time goes by.
But it also reminds me of my purpose as a father. Providing not only the warmth, shelter, education and nourishment that part of every parent's purpose, but also providing the opportunity for these moments. And better yet, I get to enjoy them by simply witnessing the moments.
As the days go by, and you enjoy them among family and friends, remember to take in these moments for all they're worth. And if you get a chance, whip out the old camera and document a few so you don't forget them.