PHOTOGRAPHY TRENDS
I've been hearing this phrase a lot. Especially when it comes to wedding photography.
Trendy is a dangerous thing with photography. While photography is a medium that helps us remember. Trendy is short lived. It's a fad that in this digital age can pass all too quickly.
Case in point, when I first started to get serious about wedding photography, the only way I knew how to edit a photo is the way I was taught in the newspaper world — accurate skin tones, contrast, shadows and highlights. Nothing fancy. No filters or presets. And it's like this for a reason. Decades or centuries from now, when societies look back on our visual history, they need an accurate representation highlighting the people, places and moments or our past.
After my first year of doing wedding photography, I began to notice the Pinteresty look of yellow, faded images. Skin tones weren't even close to being accurate. Inverted vignettes (white faded borders) and heavy dark vignettes ruled the landscape. As I did more consultations, more and more couples were wanting their images like that. So I gave it a shot. The couples were happy, I felt a little dirty, and that was that. After a few weddings of "trendy toning" I stopped.
Why?
Because after that wedding season was over, I had a handful of weddings I toned with my photojournalistic approach I loved. And then the others that were toned with the trendy approach. I was already realizing how those weren't going to be the images that those couples will want on their wall 5 or 10 years from now.
If you're a child of the '70s or '80s, you'll remember this horrible portraits …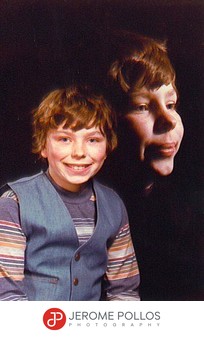 They were so bad even Will Ferrell had to reproduce it which got a gajillion shares and laughs …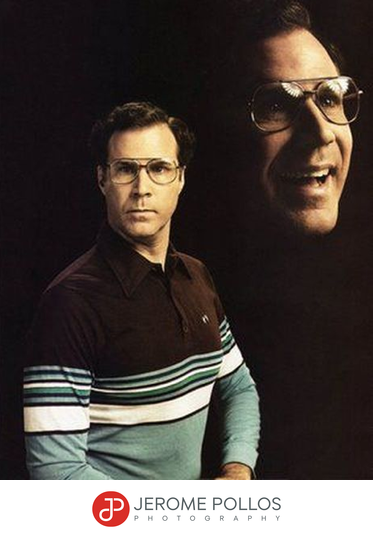 As the past few years have unfolded, more and more clients have told me the way I edit my images is one of the reasons why they contacted me — second behind my ability to capture moments.
While your searching for a photographer, ask yourself how you'd like your images to look a few decades from now?